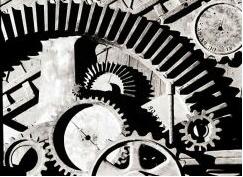 Procos is a smart card operating system for ST Microelectronics 19 series chips.

The smart card's Chip Operating System (frequently referred to simply as COS; and sometimes referred to as the Mask) is a sequence of instructions, permanently embedded in the ROM of the smart card. Like the familiar PC DOS or Windows Operating System, COS instructions are not dependent on any particular application, but are frequently used by most applications.

Key Features

·

Supports EMV 2000 COS spects

·

Supports EN 726-3 Identification card systems - Telecommunications

·

Integrated circuit(s) cards and terminals standards issued by ETSI .

·

It has capability of strong security mechanism. PROCOS DES algorithm is faster than other cards have because of using hardware accelerator. Also new 19SX series RSA co-processor has better performance.

·

PROCOS works as a multi-application card and more than 42 commands of PROCOS have been designed for banking , communication and national ID card applications.

Market Sector Opportunities

·

National ID Card Applications

·

Financial Applications (Banking, loyalty, etc.)

·

Telecom

Customer Benefits

PROCOS has latest ST19X series micro core produced by ST Microelectronics. Some advantages of ST19X series are:

·

96K bytes ROM , 4K bytes RAM and 34K bytes EEPROM

·

Very high security features including EEPROM flash program and clock management , security firewalls for memories.

·

Hardware des accelerator and 1088 bit modular arithmetic processor (Software selectable operand length up to 2176 bits)

·

Up to 10 Mhz internal operating frequency

·

Power saving standby mode.